Call for Free Communication
Delegates are invited to submit an abstract of a free communication/case report  that they feel will 'fit' with the suggested themes and topics of the conference. Please note that procedure and general information are the same of the call for symposium.
In order to submit a proposal for a free communication presentation, please click here.
General guidelines to submit a Free Communication
Abstract title must be limited to 150 characters
Abstracts must be submitted in English
No chart or graphics should be included in the abstract
The free communication presenter must register as WADD2018Florence delegate.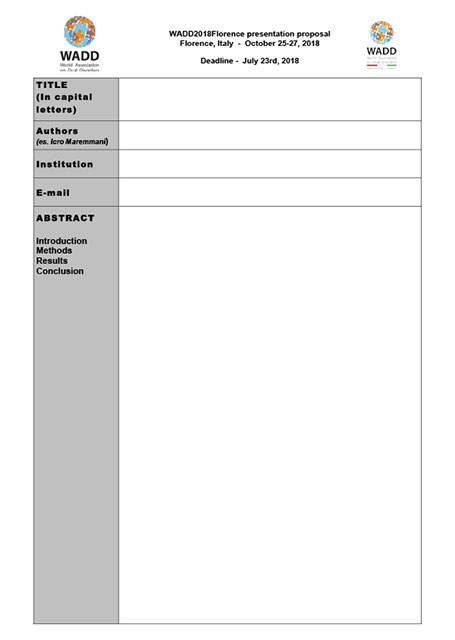 Deadline for free presentations is September 1st, 2018.