Conference report Europad 2010
Europad 9 Westin Hotel Zagreb Croatia
Conference Report
The 9th Europad congress took place in Zagreb last May, 28-30th as planned. The congress was structured in different symposia, dealing with features of available treatment options, needs and strategies in special populations, prevention and handling of compliances and comorbidities, and the configuration of treatment in special settings, such as custody and general practice. Before the opening ceremony, Dr. Maremmani presented a methadone treatment manual for physicians and health workers, who was possible thanks to the contribution of several Europad members, and offered a comprehensive approach of what we may call the illness-centered perspective of heroin addiction and its treatment strategies.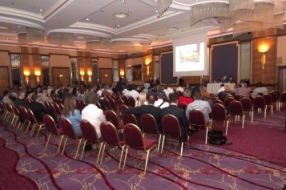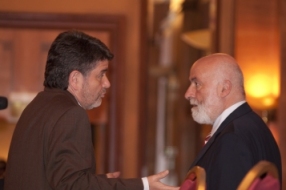 Ante Ivancic and Icro Maremmani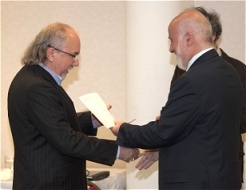 Sergey Dvoryak receiving the 2010 Chimera Award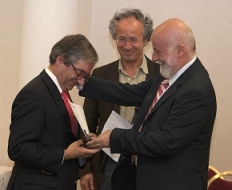 Luis Patricio receiving the 2010 Chimera Award
We would like to pick up one particular speech's title which seems to capture the present stage of our Europad scientific community's debate on addictive diseases, which was "Motivation and Medication" (Dr. Kantchelov). In fact, the discussion of health policies and solutions appears to be caught in between the art of medicine and cultural acceptance, the latter being together as one with political settings. Motivation is what is often missing, not only on the patients' side, but often on cultural grounds. Thereby, the inadequacy of patients' insight will be poorly opposed to as long as the cultural background in which health workers dwell is conditioned by anti-medical bias or misconceptions.
On the whole, a struggle is presently going on around evidence-based motivation to stay in treatment and bias-based motivation to get patients away from treatment. In Western countries that struggle is more of an endemic kind, and has been limiting the actual delivery of effective treatment to the majority of patients, at least in the early phase of their disease. This is true to the point that we as physicians should learn to handle anti-therapeutic views of treatment opposers, as Dr. Mendelevich pointed out, and anticipate their "preferences" in the attempt to successfully debate about health policies.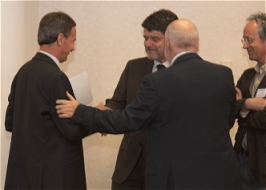 Slavko Sakoman receiving the 2010 Chimera Award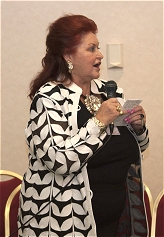 Loretta Finnegan receiving the Chimera Career Award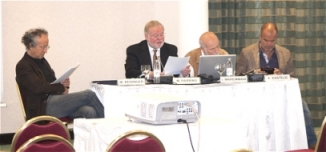 World Federation session with Marc Reisinger, Mark Parrino, Icro Maremmani and Andrej Kastelic
We may say that people taking part in this congress, as well as the previous ones, do have an opportunity to reconsider treatment issues under different views at the same time, that coming from countries with a long tradition of addiction treatment, and new comers, in a transcultural dimension. The increasing participation of speakers and contributors from countries with younger addiction epidemics testifies and mirrors the increasing demand for an evidence-based standardized model of treatment, bridging a universal diagnosis of addiction to local cultural contexts.